Search Engine Success Strategies for 2014
Are you fed up with spending more and more for Paid Search advertising and getting less and less in return? The paid search landscape in 2014 is complex, and becoming more so every day. It requires a professional's guidance to deliver a positive return on ad spend.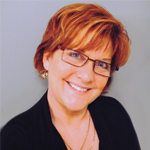 Barbara Young
President and Owner
meet the team
PPC-Strategies' expertise and knowledge of the search engine landscape can help you attract more qualified customers to your website...guaranteed. Whether you are new to online marketing or have already tried pay per click and other forms of promotion, our precision-crafted advertising strategies will improve your online visibility and customer engagement.
What makes us so efficient? We'll manage your budget as if it was our own, and we won't waste it on unnecessary services. In short, we hate to waste money.
The combination of our hands-on, active management and the specialized expertise of our virtual

team delivers exceptional results at a lower cost to you. End of story.
We are Google AdWords and Bing Ads certified. Our brand of precise PPC management solutions will help you conquer the competition and build your brand online.
"Why", you ask "should I outsource my critical paid search advertising to strangers?" Good question. In short, the answer is "accountability" and "cutting edge expertise"
(OK, that's two answers!). We are 100% committed to improving your return on ad spend, and are confident that we can take your campaigns to the next level of performance. Let us conduct a PPC Audit (kind of like a "second opinion") of your campaigns and if we can't find any room for improvement, there's no fee!
Our precision PPC includes:
laser focused Search and YouTube campaigns
brand-building Display campaigns
conversion driven Remarketing campaigns
hyper-local Mobile strategies
conversion generating Product Listing Ad campaigns
comparison shopping engine strategies
We are constantly sharpening our PPC skills - speaking at national search marketing conferences, writing helpful "how-to" blogs for other search marketers, and consuming daily blogs and news to stay abreast of everthing that this crazy industry throws at us! It's unlikely that your in-house employee(s) can achieve the level of focus and commitment of PPC-Strategies.
Do you prefer to manage your own campaigns, but need a refresher on the latest tactics and online opportunities? Empower your team with custom PPC & Analytics training. Schedule one or more training sessions at your convenience!
If you desire better results from your weekly budget of $5,000-$50,000 contact us to plan your 2014 pay per click strategy today!